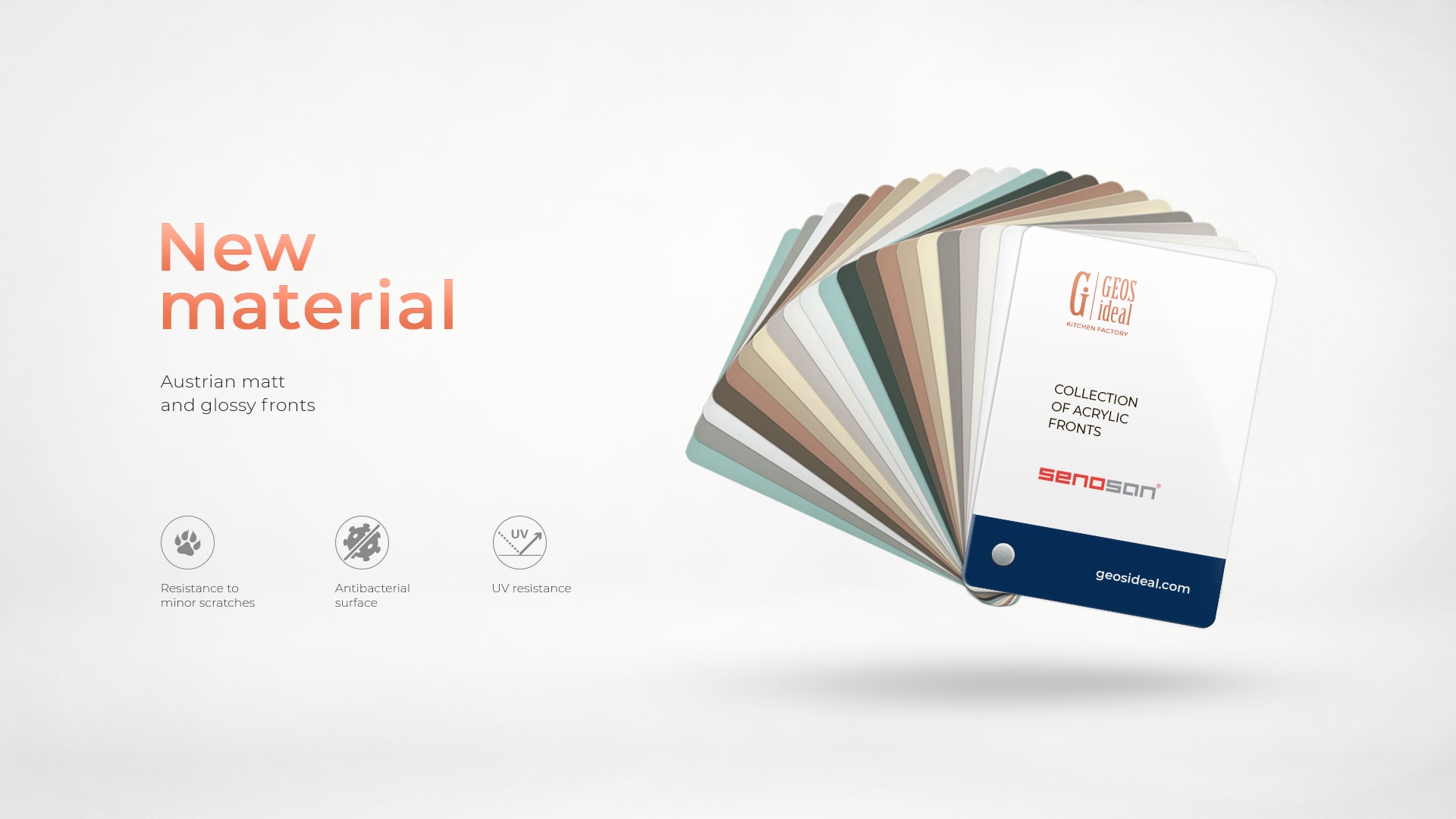 Introducing a new collection of top quality acrylic fronts: 20 designer shades in glossy and matt finishes. Acrylic is produced in Austria by Senosan GmbH and complies with all European quality and product safety standards.
Of the entire range of smooth materials on the market, Senosan acrylic from the GeosIdeal factory has a number of advantages that are very important when choosing a front for a kitchen:
Maximum resistance to minor scratches thanks to the protective high-strength "Anti-Scratch" coating;

Antibacterial patented surface, that prevents the appearance of bacteria on the surface of the front.
Fronts made of acrylic, perfectly smooth, have increased resistance to UV radiation and chemical influence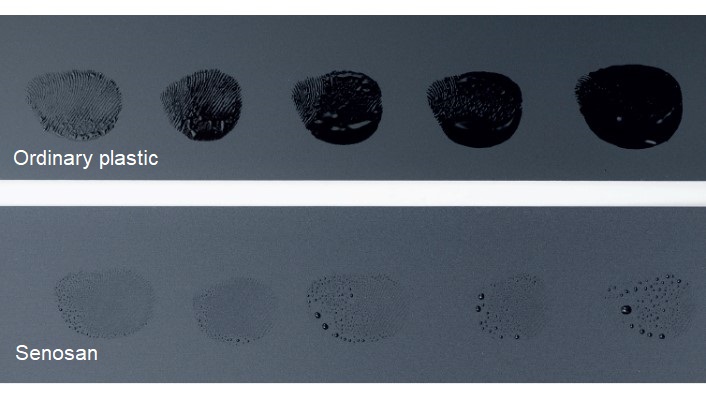 The matt surface made of acrylic is very pleasant to the touch, fingerprints are practically invisible, and thanks to the hydrophobic properties of the coating, practically invisible, and thanks to the hydrophobic properties of the coating, grease droplets can be easily removed with a simple napkin.
From the entire palette of acrylic colors presented by the manufacturer, the most noble and at the same time complex decors were selected. Thus, the GeosIdeal kitchen with acrylic fronts or in combination with natural wood will look elegant and dignified.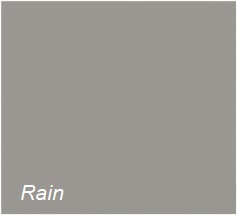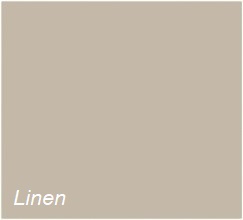 We recommend paying attention to the delightful decors Linen and Rain. Such complex shades are almost impossible to convey through the monitor screen, so they must be seen live by visiting one of our studiosв.
Coffee-grey fronts Linen fit both warm and cold interior color palettes, so choosing it you will be insured against mistakes in the design of the entire room.
The cooler grey Rain serves as a neutral backdrop for solid wood fronts.
The designers of the GeosIdeal factory have always been against uninteresting, banal projects; therefore we offer a large number of options for furniture fronts so that the kitchen, both in spacious and small rooms, is unique and interesting. Please, combine materials and finishes, choose unusual handles or a coloured gola-profile, and mix different models. And the new collection of Austrian acrylic will expand the possibilities for your creativity.