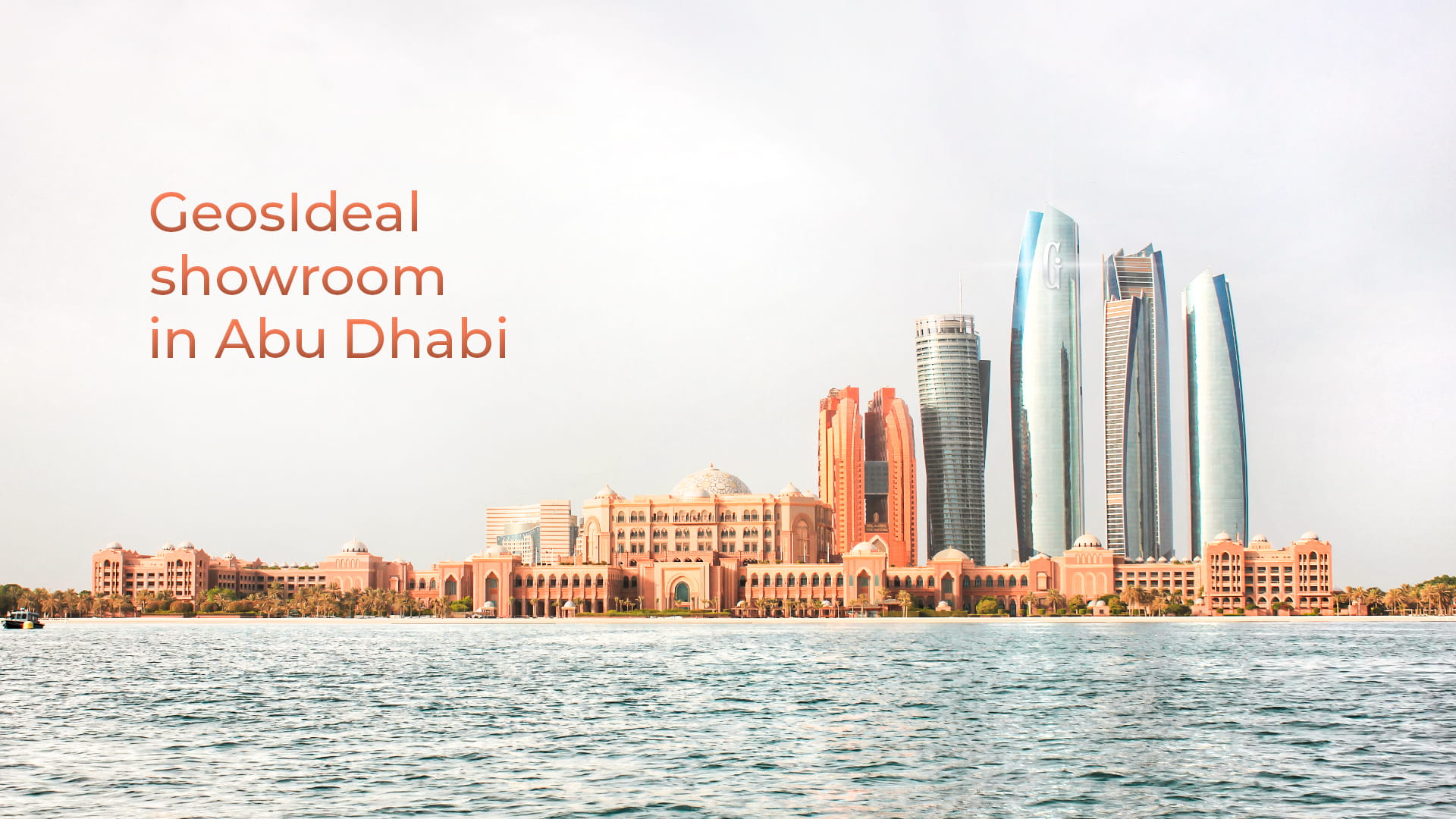 In mid-January, the GeosIdeal showroom was officially opened in Abu Dhabi, UAE. The exhibition of kitchens from Belarus was presented as part of the grand project of the BUILDHUB company, which offers comprehensive services in the fields of architecture, construction, and design.
The multibrand shopping complex was created by the founder of the company, Hamad Ahmed Abdulatif Ahmed Al-Ali. Professional designers, architects, and builders attended the official presentation. The Honored guests – the representatives of the leadership of the Emirate of Abu Dhabi – were welcomed to the grand opening.
Guests and numerous employees of exhibiting companies, as well as GeosIdeal, who began their work in this dynamically developing country, learned that the complex is the embodiment of a long-held dream of Mr. Hamad Ahmed Abdulatif Ahmed Al-Ali, the head of Build Hub's company.
He wanted to open the largest shopping center in the UAE specialized in the sale of construction and finishing materials, furniture, and home goods. This center offers every customer the opportunity to purchase products from leading global manufacturers at the best price.
The dream came true. The BUILDHUB shopping complex is a logical continuation of the company's activities, which has previously established itself in the UAE market as a reliable and highly qualified contractor at all stages of construction and residential building equipment.
Representatives of the GeosIdeal company took an active part in the factory product presentation. Kitchens from Belarus have received high praise from furniture and interior designers. Taking into account the wishes of professionals, it was decided to develop new decors and furniture components specifically for the Middle Eastern market, which should enrich both classic and modern GeosIdeal collections.
The most popular factory models are on display at the BUILDHUB showroom. The kitchens are equipped with modern fittings and functional storage systems.
At BUILDHUB, visitors will be provided with all the necessary information to prepare the room for the kitchen installation: a free 3D-kitchen project, electrical wiring diagrams, and tile laying schemes on the working wall. The BUILDHUB designers will help you to choose furniture for living and dining areas, bedroom furniture, finishing materials, ceramic tiles, wall panels, and plumbing, as well as thew will provide recommendations for choosing household appliances. When ordering a kitchen, a designer's visit is mandatory.
While visiting BUILDHUB the client may see the furniture samples, find out the price of the kitchen, and buy everything necessary in one place. To discuss all the nuances and place a kitchen order comportable places for negotiations are provided. BUILDHUB cooperates with both retail customers and professional designers and architects on very favorable terms.
We are glad to announce another sales point on the world map. The UAE customers can see the quality of Belarusian furniture firsthand and purchase the designer kitchens from GeosIdeal company.